About Us
Located at the corner of Cedar and Main in downtown Lititz, Lititz Apothecary is a corner drugstore that combines old-fashioned customer service with the latest advances in technology to give customers rapid and accurate filling of their prescriptions, along with a shopping experience where our staff members get to know you and greet you by name.
An integral part of America's Coolest Small Town, Lititz Apothecary stands just down the street from America's oldest pretzel bakery (Sturgis) and the oldest private girls school (Linden Hall) in the United States. Being part of this wonderful community is a privilege, and we strive to make a great place even better by supporting many local organizations, including service clubs, schools, and churches.
The Lititz Apothecary Pharmacists
In addition to serving our clients, our pharmacists are active in the community, so you may see them wherever you go.
Danielle Williamson, Pharmacist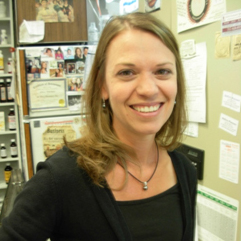 Danielle grew up in western Pennsylvania and graduated from Blacklick Valley Jr./Sr. High School in Nanty Glo in 1992. She earned a Bachelor of Science degree in Pharmacy from the University of Pittsburgh in 1997 and then practiced in a retail setting, gaining 14 years of experience. Four young daughters prompted a brief hiatus, and Danielle has joined the Lititz Apothecary family. Danielle especially enjoys the personal atmosphere and the small town friendliness that Lititz Apothecary offers. "I love working and serving in the community where I live and am raising my children."
Tim Rohrer, Pharmacist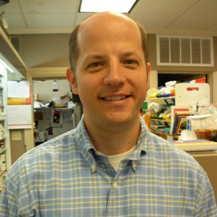 Tim graduated from Manheim Central High School, class of 1998, and the University of Pittsburgh School of Pharmacy, class of 2004. As a Doctor of Pharmacy, he chose to settle in America's Coolest Small Town and to join the Lititz Apothecary team. Working at a small family-owned pharmacy has fulfilled Tim in many ways. Getting to know patients through years of service and gaining their trust and friendship has been most rewarding. Outside of the pharmacy, Tim enjoys spending time with his wife, Alexis and sons, Benjamin and Noah. His hobbies include biking, grilling and going to the beach with his family.